est. 1876
A Serving Church
Rev. Dr. Paris L. Smith, Sr., Senior Pastor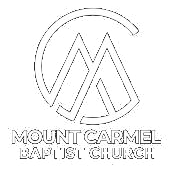 est. 1876
A Serving Church
Rev. Dr. Paris L. Smith, Senior Pastor
GREETINGS FROM THE PASTOR
I am happy and grateful to welcome you to our site and fellowship. There is love, service to humanity, and fortitude displayed throughout every fiber of this family of faith.
We are excited about what God is doing in your life, and we invite you to join us in worship, study, and prayer.
We are "A Serving Church" seeking to meet the needs of humanity, our community, and our society.
So, no matter where you are in your spiritual journey or the world, know that we welcome you with the passion, love, and longevity of God's divine care.
Rev. Dr. Paris L. Smith, Sr., Senior Pastor
Mount Carmel Baptist Church
Rev. Dr. Paris L. Smith, Senior Pastor