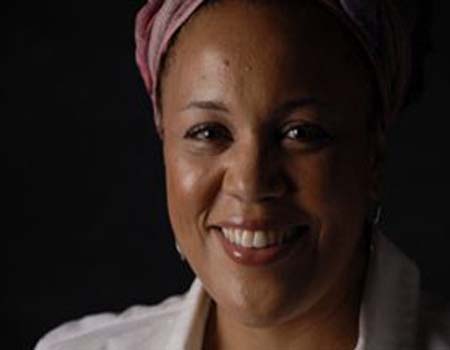 The Department of Music is under the day-to-day leadership, guidance and oversight of Leona Fitzhugh, the Director of Music.
The purpose of the Department of Music is to provide music for regular and special programs of the Church and to provide musicians for all services. This includes providing oversight, execution and coordination of a well-rounded program of music to meet the diverse tastes and interests of the Mount Carmel membership. Components of a well-rounded program include: (1) multiple choirs or choral groups spanning a wide range of age groups of the membership and singing a variety of types of religious and spiritual music; (2) vocal and instrumental education and training; and (3) continuous music appreciation events, programs, information and experiences for members and the community.
The Choirs of Mount Carmel
The Mount Carmel Baptist Church has five choirs under its Department of Music. These diverse groups are the Gospel Chorale Ensemble, the Gospel Chorus, the Male Chorus, the Sanctuary Choir, and the Children and Youth Choir. The music they perform includes anthems, spirituals, great hymns of the church, traditional and contemporary gospel. Each singing aggregation brings varied forms of music expressions that lend a well-balanced music program to the church.
The Gospel Chorale Ensemble
The Gospel Chorale Ensemble was organized in 1969 and received in 1970.  The group of young people who desired to study God's word was known as the "Secret Place".  A few members approached Reverend Patterson to add a gospel choir to the Music Department.  The choir chose Deacon Lamont Flowe as Director.  The Ensemble rendered service in singing ministry throughout the United States.  It developed an evangelistic ministry, prayer partner plan, and it witnessed the calling of nine members to the preaching ministry.   Persons who served on the music staff are Reverend J. Curtis McLean, Robert Bates, Charles Kelly, Josepha Hammond, Henry Osborne, Reverend Nolan Williams, Jr., Paul Cleveland, Patricia Harris and Sandra Collins.  The Ensemble served under Director/Accompanist Leona Lowery, until the return of Deacon Flowe to Directorship.  The choir's motto is, "God Never Fails".
The Children and Youth Choir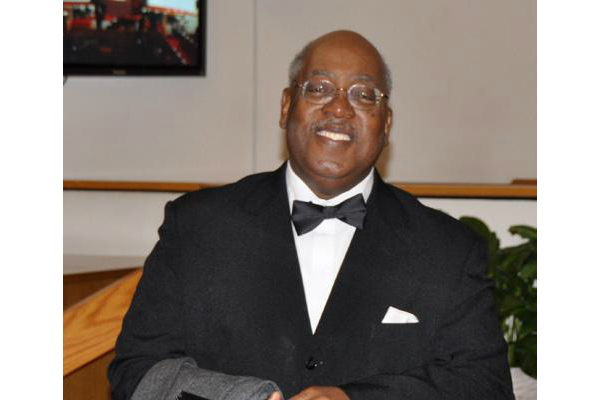 Deacon Lamont Flowe currently serves as the Director of the Gospel Chorale Ensemble, the Male Chorus, and the annual Brotherhood Choir.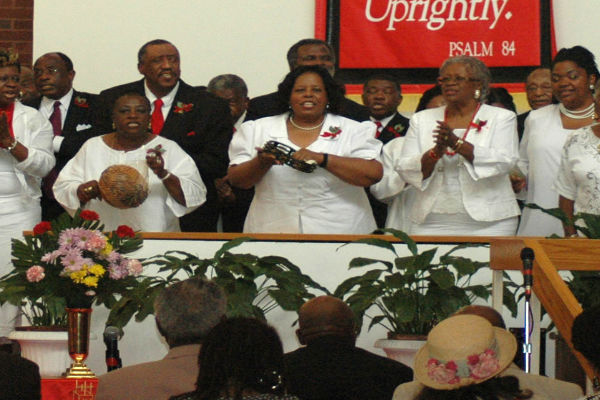 Choir alumni return for the annual Choir Day celebration.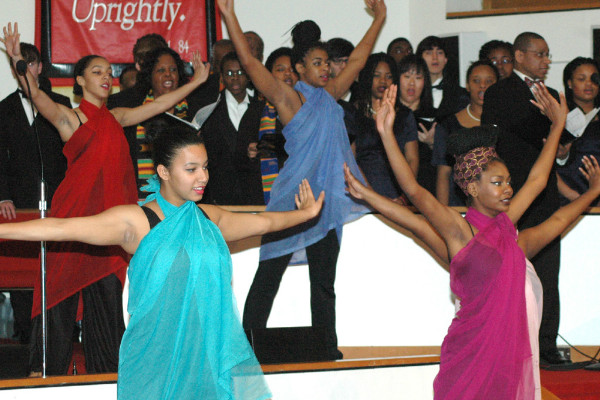 The Department of Music hosted a special concert honoring Nelson Mandela.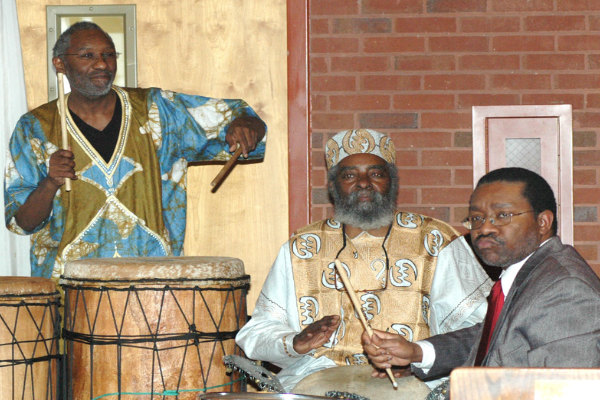 Guest drummers perform with Mount Carmel percussionist James Parker, Jr. (right).