The Department of Administration ensures the physical and fiscal security of the church. Under the day-to-day leadership, guidance and oversight of the Board of Trustees, the Department of Administration supports the worship, fellowship, edification, evangelism and educational programs of the Church. Its responsibility includes the oversight, coordination, and integration of the secular and stewardship affairs of the Church.
Through the Board of Trustees and various committees, this Department manages the following services:
Recognizing Admirable Service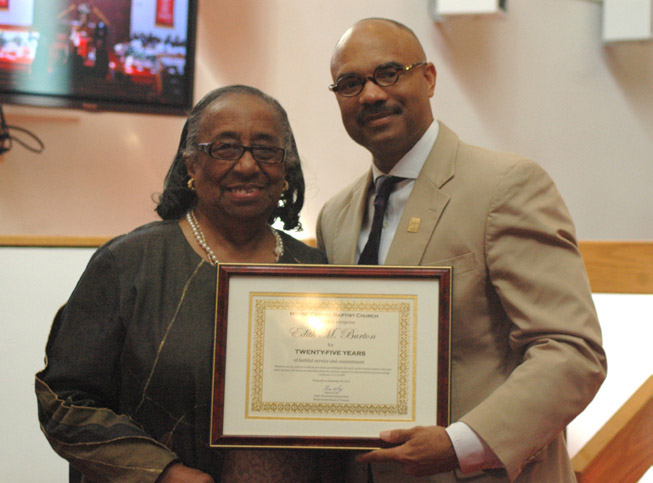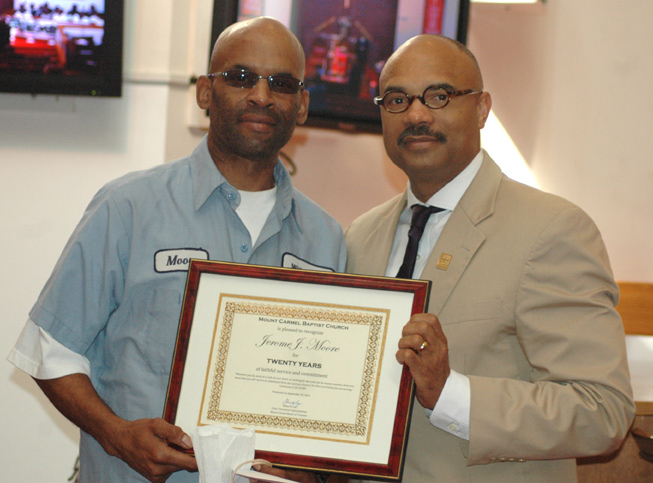 In 2014, the Board of Trustees honored Sis. Edith Burton (pictured left with Dr. Evans) for 25 years of service along with Brother Jerome Moore (pictured right with Dr. Evans) for 20 years of service. Other employees and stalwart volunteers are also honored for their dedication and support.
Recognizing Admirable Service
Various Jazz Cafes featuring artists and groups from the area have been hosted to provide an opportunity to fellowship.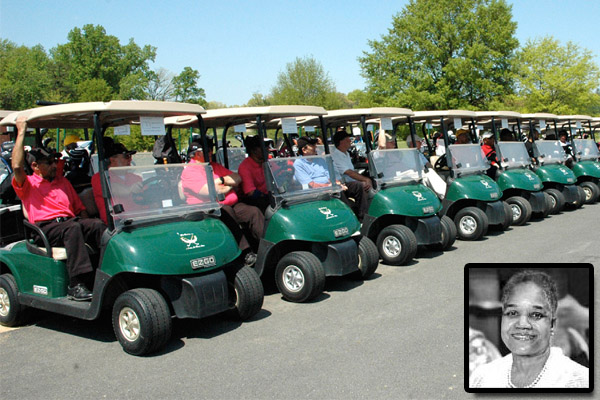 The Honorable Arlene L. Robinson Scholarship fund is made possible through the support of the HALR Golf Tournament. The late Trustee Gardenia Blakeney (inset) envisioned the tournament and selected the late Honorable Arlene Robinson as the honoree and namesake. Pictured above are golfers preparing for the inagural event.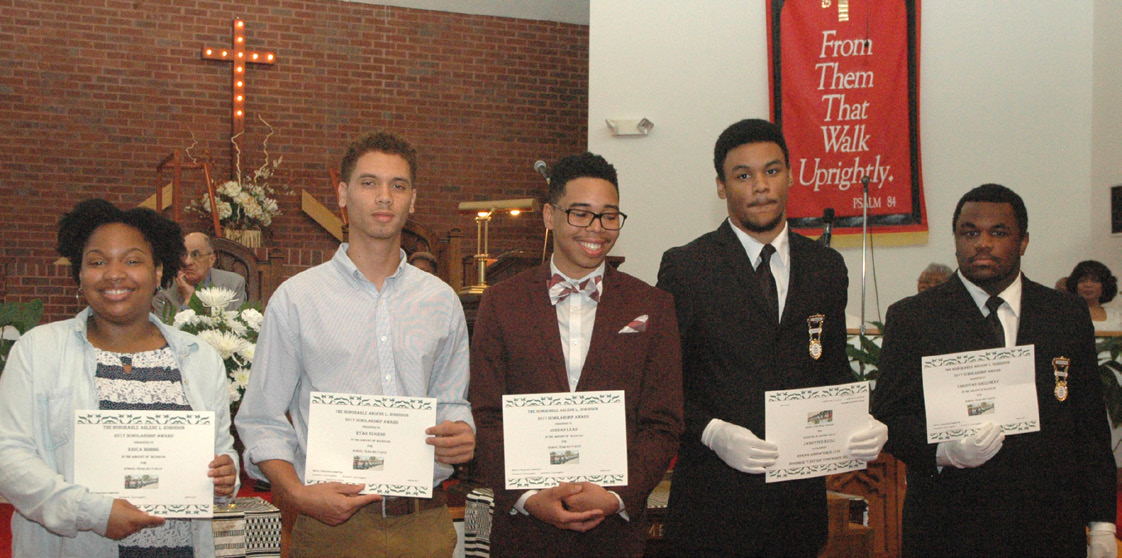 HALR Scholarship recipients (from left) Erica Mimms, Ryan Eugene, Jordan Lean, Tyler Galloway, and Christian Galloway were recognized for their continued academic success during a Divine Worship Service in June 2017.
Need a place to host your event?
Mount Carmel's facilities include a modern 600-seat Sanctuary with a piped organ and updated audio-visual system. Our Marsh Fellowship Hall (downstairs) seats 200+ and has an updated kitchen. Mount Carmel also has classrooms, a Library, and administrative offices.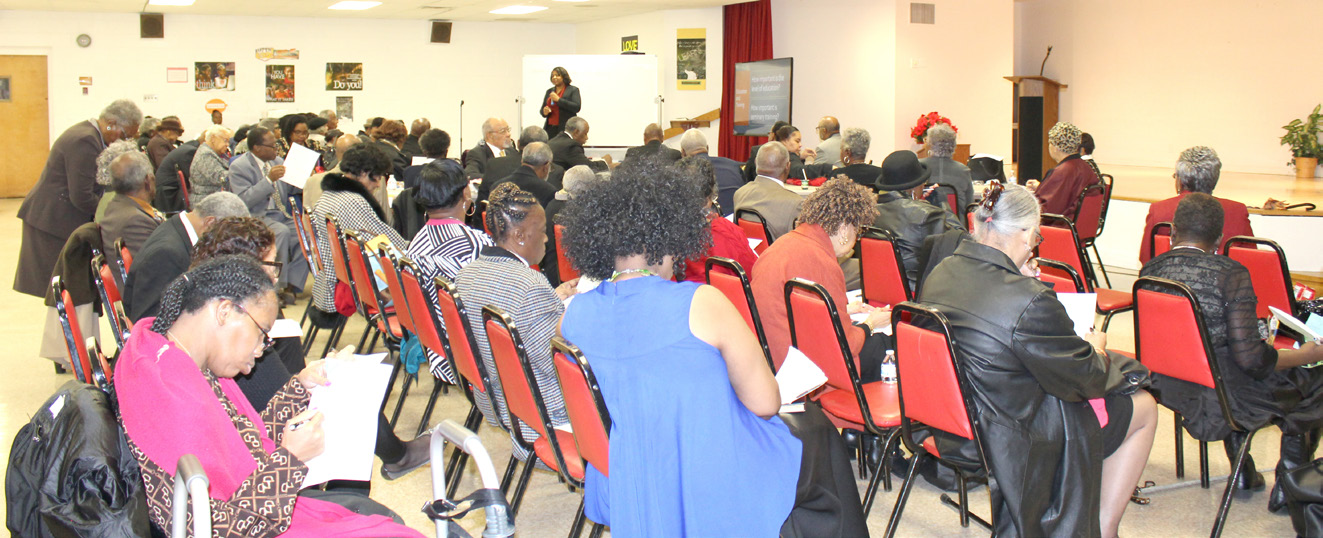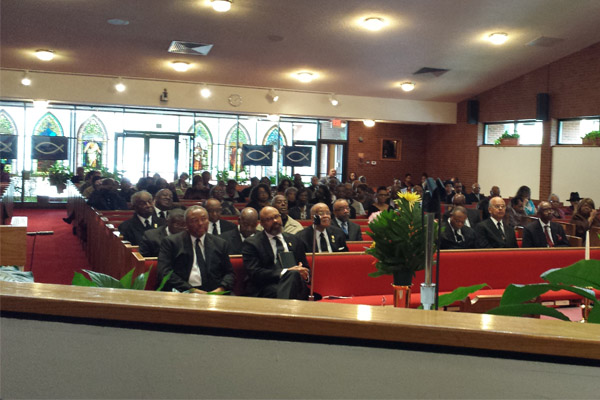 For questions regarding the use of the Church's facilities by outside groups, you may contact the Board of Trustees at Administration@themcbc.org.